Armed Forces Legal Action (AFLA) is the nationwide network of UK law firms committed to helping the Armed Forces community. It was founded in July 2013 by Scottish solicitor Allan Steele, WS RAF (Retd). Allan is a member of the Law Society of Scotland. He runs his own law firm, ARMS Legal Services WS and he is a fundraising volunteer for SSAFA.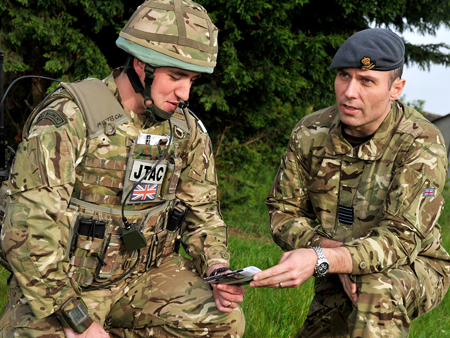 Wing Commander Allan Steele WS RAF (Retd) Founder of AFLA (pictured on right)
"Scottish solicitor and serving RAF officer Allan Steele has done a tremendous job in galvanising interest and support for the Armed Forces Legal Action project."

"The Law Society of Scotland has been very happy to support Allan in his endeavours and it has been very encouraging to see the positive response from our members for the AFLA project which will help Armed Forces personnel and their families."
Bruce Beveridge – Former President of the Law Society of Scotland.
"The Society is keen to encourage and support pro bono work that assists the public accessing legal service when they need support. Having worked with a military charity through our staff committee we became aware of just what our Armed Forces do for all us, and wished to help more. We were delighted to help when Allan approached us with this great idea."
Neil Stevenson, Director – Chief Executive of the Scottish Legal Complaints Commission.
"AFLA is an amazing venture and one that I am pleased and privileged to support.  In times of crisis, large and small, the Nation turns to the men and women of the Armed Forces to provide aid and solutions. It is easy to forget that these individuals sometimes face challenges of their own, often complicated by or precipitated through the demands of their service to others. That so many in the Legal Profession are prepared to step forward and offer discounted legal fees to Service personnel is fantastic news. A heartfelt thank you to all involved."
Air Marshal Stacey – Honorary patron for England and Wales.
AFLA also now has the support of the Scottish Government (click here to read a recent letter sent to us).